Garage Door Repair & Installation Company in Cheyenne, WY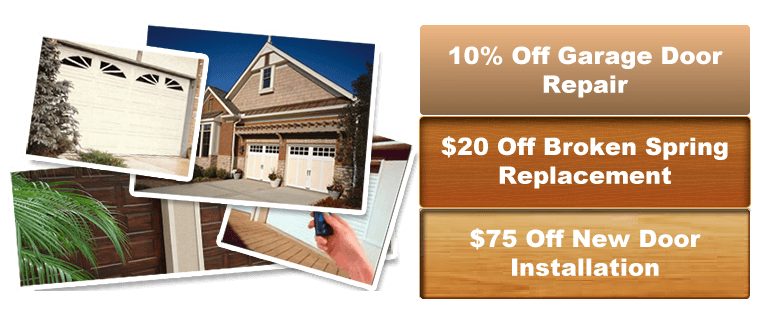 At J&M Garage Door Repair, we specialize in garage door repairs for all types and brands of commercial garage doors. Our team of technicians is well-trained and experienced in commercial garage door repair and Cheyenne garage door opener installation services. Whatever problem you have, we guarantee that our experts will be able to conduct a proper inspection, provide you with a quote, and get your garage door fixed quickly.
A garage door is one of the most important components of a home and commercial property. So, when something goes wrong with a garage door or it begins to malfunction due to any reason, it is important to seek professional commercial and residential garage door repair services at the earliest.
What are the common problems that occur with a garage door?
Bent rollers and broken springs

Needing extra effort to open garage door

Garage door opener does not work properly

Partial opening and closing of a garage door
If your garage door is causing any of these problems then you should start a garage door repair immediately. The repair process usually involves testing the condition of the motors, replacement of the batteries of the garage door opener, lubricating the system parts as well as aligning the garage doors system in an accurate manner.
What services can you expect from us?
Garage doors and openers have a limited lifespan. If you find that your garage is not functioning properly, then you can call our professional technicians for immediate assistance. We proudly offer the following garage door service to our clients:
Garage door Torsion Springs repair
This is the most common repair service. If your residential or commercial garage door has more than one broken spring or it loses its tension, it is highly recommended that you replace all of the torsion springs to prevent further damage.
Roller and Hinge replacement
Rollers manage the door in moving up and down the track. If you are having a problem with the opening and closing of the door then this might be an indication of worn rollers that need to be replaced.
Replacing tracks
Both then horizontal and vertical tracks should be replaced only by a qualified professional. Our technicians can perform the necessary service by checking the track spacing on each side and aligning them properly.
Panel replacement
In some cases, damaged door panels indicate an accident or a more serious mechanical problem. Our garage door repair service includes panel replacement for all types of garage doors.
Garage door opener installation
Looking for a door openers installation WY, then contact us today. With our comprehensive knowledge and many years of experience, we can repair and install any type of garage door that you need.
At J&M Garage door repair, we specialize in repair, installation, replacement, and maintenance of garage doors in Cheyenne WY. If you are concerned about the quality, cost, and reliability of our service, you can trust us. We assure you that we will provide you with the best garage door repair services in the area at the best prices.
To schedule any kind of garage door repairing services, call us at (307) 222-3830.