Top 7 Reasons To Replace Your Garage Door
A garage door holds quite some responsibilities in your house. It is certainly a secondary entrance to your door if not primary. We are certain that the garage door at your place undergoes continuous wear and tear from working tirelessly everyday. How do you recognise the call for replacement? Keeping your mind away from all needless hassle and worry, we have simplified the task for you. We acknowledge that professional advice is unmatched. Also, it is the only advice you should rely on when it comes to your residential garage door repair or replacement. That is why we have tried curating the perfect list for you. Here are the 7 biggest reasons why you should consider replacing your garage door: 
1. Maintenance worries
If your garage door has been into use for years and has fallen old school, maintenance and repair worries will spring up like no other. In such a case, replacing it with a new design makes perfect sense. Choosing a new metal door will allow you ease of cleaning and maintenance. Old school painting and flaking will be soon left behind. 
2. Up your storage game
A hurriedly or poorly installed garage door creates an unsafe ambiance for the goods inside the garage. We know that most homes store a lot of valuables in their garage. Replacing your old door with a new one that boasts a proper finish, insulation and resistance from external weather conditions is certainly a good idea in this case. Get the replacement done and start using the extra storage space like a pro.
3. Reconsider Home Access
Not everyone should have the ability to access your home as and when they please. So, if you are thinking of ruling out the concern of people breaking in through old garage doors, newer designs could save your day. Replace your garage doors and equip them with a better security system that is coded and personalized for your convenience. Frequent residential garage door replacement can be heavy on your pockets, and that is why it is important for you to listen to the call of replacement when it comes along.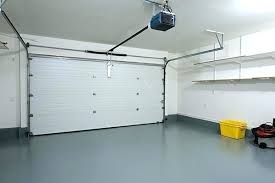 4. A never ending investment
This is indeed one of the greatest reasons for you to replace your garage door. If your old door has turned into a heavy investment that has forgotten to pay due returns, it is time for you to reconsider how you spend your funds. You need to realise that simple overhead garage door repair won't always do the trick. Recognising the call for replacement is the best thing you can do.
5. Increased Safety
The idea of increased safety can also be your driving force towards the much needed replacement. New designs with photoelectric detectors allow utmost safety and security. Keep all potential risks at bay with a replacement at the right time.
6. Looks and Value
Giving your tired old door a much needed break can be the right idea. A new garage door can bring great appearance and can add value to your home. A good garage door is an asset. The best bit is that modern doors come with a variety of looks and features. Looks like it is the ideal time for replacement after all. 
7. Insurance benefits
A replacement of your garage door can also bring along insurance benefits. Along with all other benefits that come in plenty, this one is certainly noticeable. You could have reduced payments making their way to you.
Replacing your garage door is entirely your decision. However, a quick analysis by professionals can reveal whether you need the replacement or not. The most informed way to go about the replacement process is to have this quick check done so that you can proceed with the replacement and avail all the mentioned benefits.